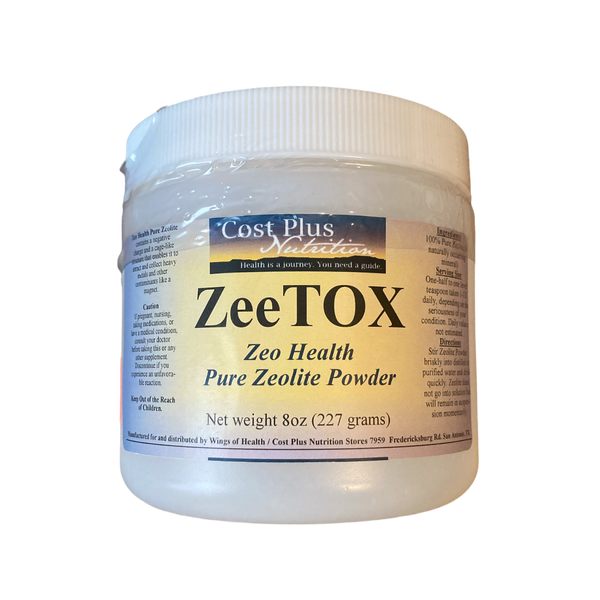 Description:
ZeeTox's pure zeolite powder contains a negative charge and a cage-like structure that enables it to attract and collect heavy metals and other contaminants like a magnet.

Ingredients:
100% pure zeolite (a naturally-occurring mineral).

Serving Size:
One half to one level teaspoon taken one to three times daily (depending on the seriousness of your condition).

Directions:
Stir ZeeTox briskly into distilled or purified water and drink quickly. Zeolite does mix well into solutions but will remain in suspension momentarily.

Keep out of reach of children. Talk to your physician before using this product. Discontinue if you experience an unfavorable reaction.