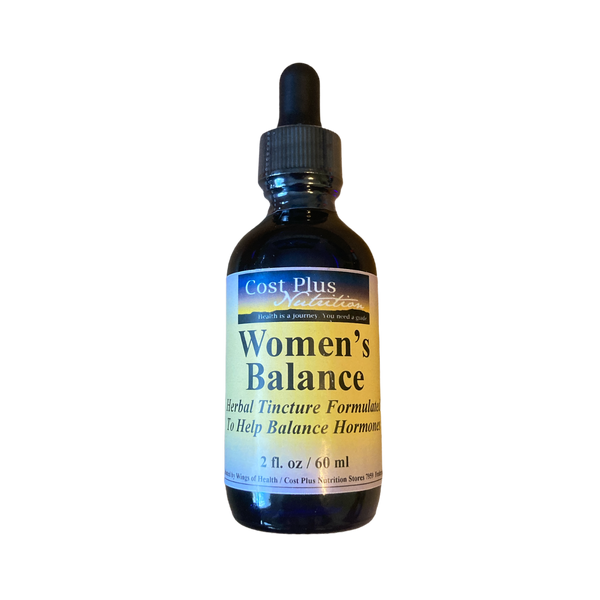 DESCRIPTION:
Women's Balance is an liquid herbal formula that helps balance female hormones and make monthly cramps a bit less painful!

INGREDIENTS:
Vitex Agnus-Castus (Chasteberry)
Angelica Sinsenis (Dong Quai)
Red Raspberry Leaf
Dandelion Root
Blessed Thistle
Centella Asiatica (Gotu Kola)
Kelp and Licorice extracted in alcohol
DIRECTIONS:
Shake well before using and dispense 20 drops (approximately 1mL) into a few ounces of purified water twice daily (preferably before meals).
The extract may also be taken sublingually to achieve more rapid absorbtion.