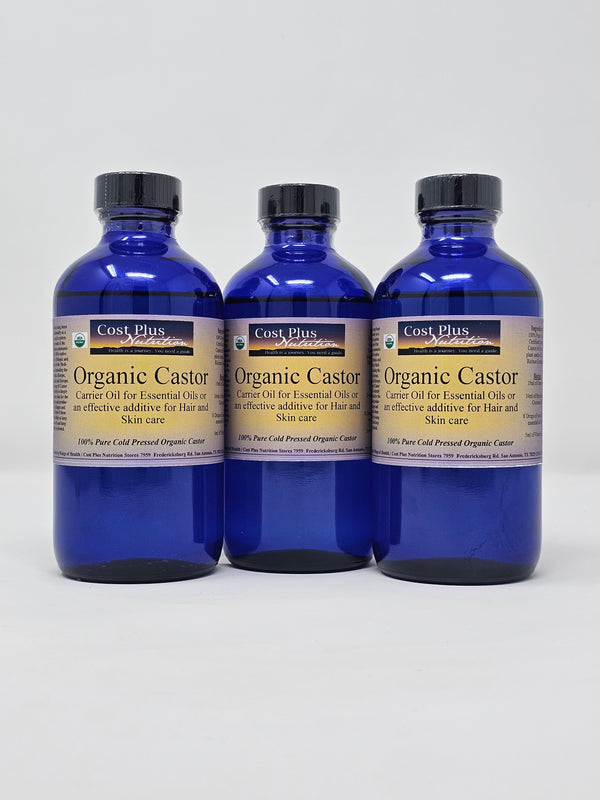 Castor oil has long been traditionally used as a laxative and is pressed from the seeds of the Castor Ricinus Communis plant. The oil is native primarily to Ethiopia and some parts of the Mediterranean, including the West Indies, Europe, India, and Brazil.
An advantage of Castor oil is its ability to deeply penetrate the skn as well as support the stimulation and production of Collagen and Elastin.
Both of these have the ability to keep the skin soft and keep the skin perfectly hydrated.
Can be combined with your favorite essential oils and/or other carrier oils to be used as a massage oil.
* These statements have not been evaluated by the FDA. This product is not intended to diagnose, treat, prevent, or cure any disease.