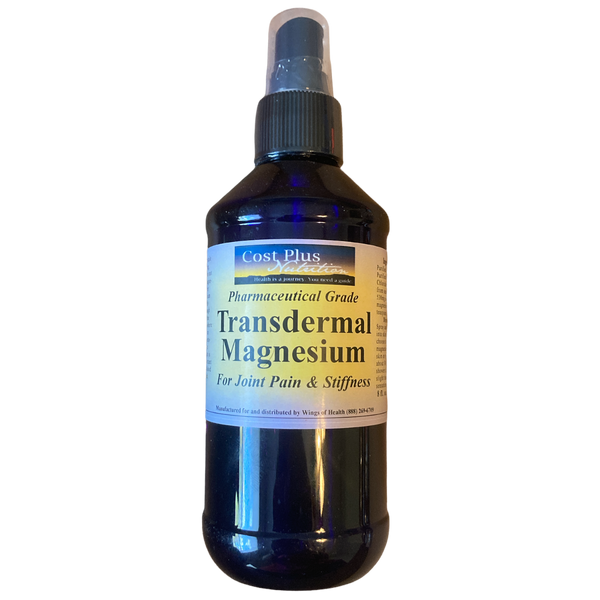 DESCRIPTION:
Due to the modern prevalence of large-scale factory farming most people do not get enough dietary Magnesium. That's why we made Transdermal Magnesium! Now there's no need for massive mineral tablets.
Transdermal Magnesium is rapidly absorbed through the skin and into the bloodstream where it is utilized for hundreds of metabolic functions.
Magnesium is a critically important electrolye used for regulating blood sugar and blood pressure.
INGREDIENTS:
Purified water

Purified Magnesium Chloride (derived from sea water)
Provides 538mg of elemental Magnesium per teaspoon.

DIRECTIONS:
Spray and massage into skin. Leave on skin for as long as desired.
You may feel a slight tingling sensation while using this product. this is normal and completely harmless!
Keep away from eyes and do not consume.
Keep out of reach of children.
Perfect for muscle cramps and soreness.
I have purchased this twice already. After a hard workout and by the second day I experience delayed soreness, I spray this on my legs and massage it on. The pain goes away in less than 5 mins. I leave it on for as long as o want. It does not have an oily feel.