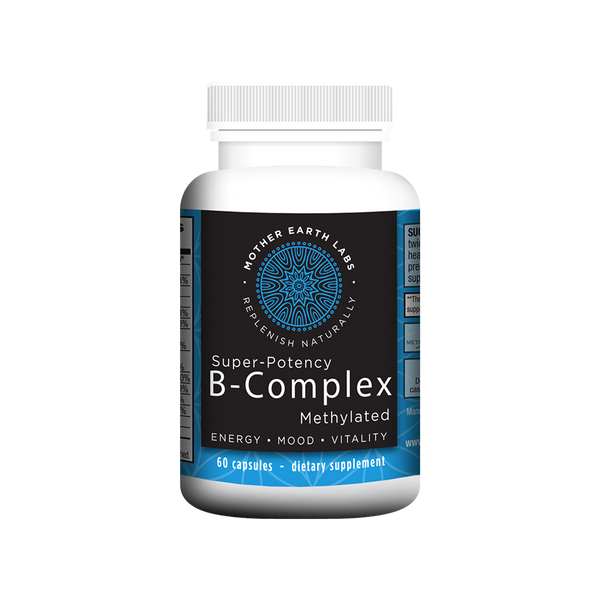 DESCRIPTION:
Super-Potency Bioactive B-Complex uses the methylated vitamin form to ensure absorption and support energy, metabolism and more.
Your body needs B Vitamins to turn carbs, fats and proteins into energy. Stress, age, and refined sugars all steal these nutrients from the body. And more than 50% of people have one of the risk factors that creates an increased need for B Vitamins.
Super-Potency Bioactive B-Complex combines the active forms of 9 different B Vitamins, so your body can skip the step of converting these vitamins and directly access the health benefits these essential nutrients offer. You'll feel the difference, guaranteed!
Bioactive forms of 9 different B Vitamins plus essential cofactors*
Supports cellular energy & nervous system health*
Fast-acting, non-synthetic formula*
Supports energy & helps maintain good health*