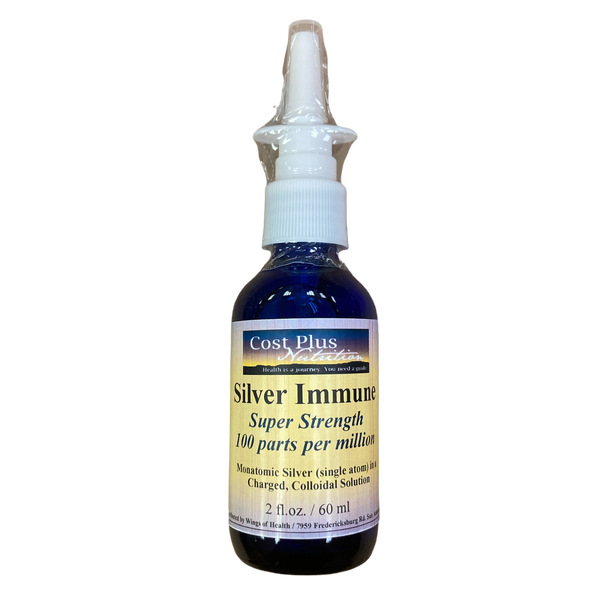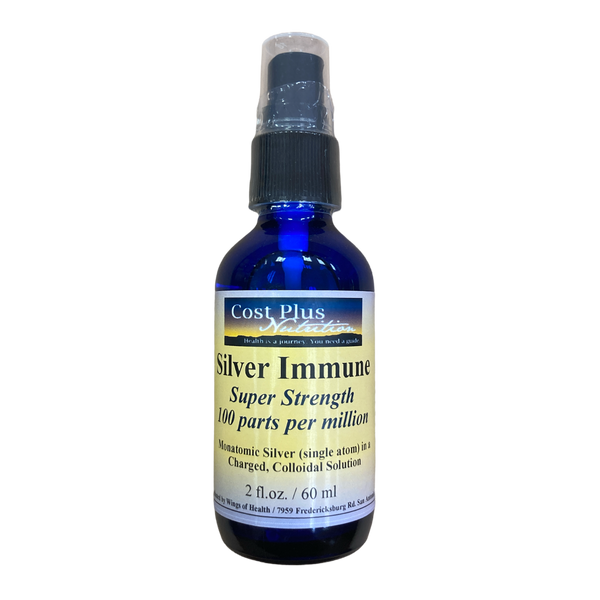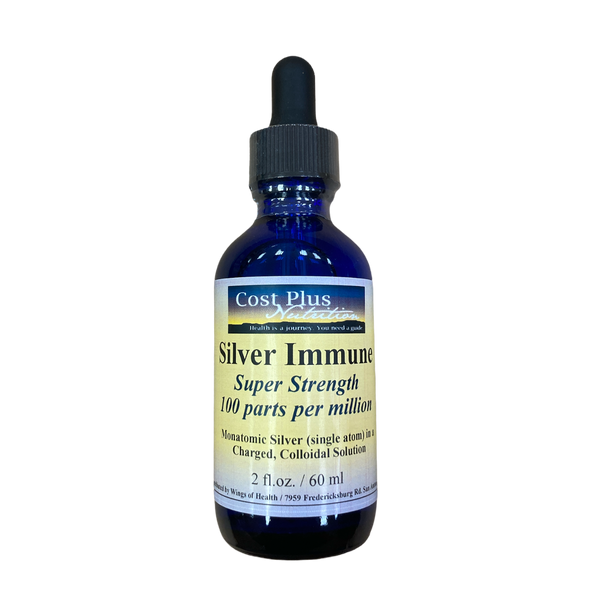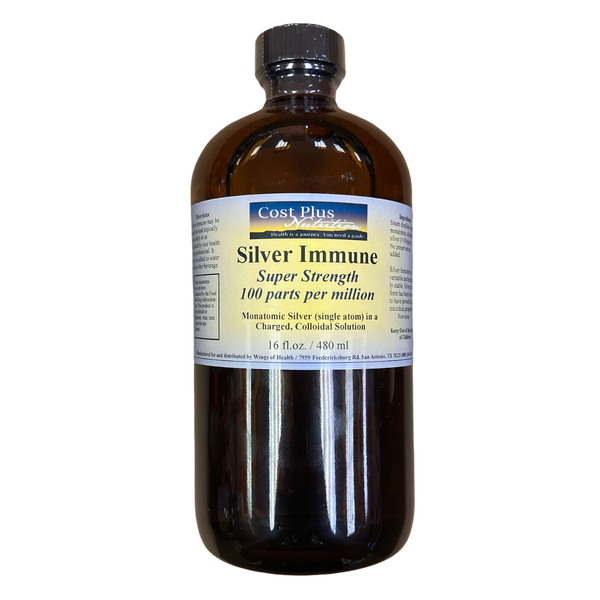 DESCRIPTION:
Silver Immune™ is very versatile and extremely stable. Silver in Monoatomic Colloidal form has been shown to have powerful anti-microbial properties.
Non-toxic. No preservatives added.
INGREDIENTS:
Steam distilled water
Monatomic colloidal silver (>100ppm).
DIRECTIONS:
Silver Immune™ may be used as needed topically and orally or as directed by your healthcare provider. It may be added to water or any other beverage.