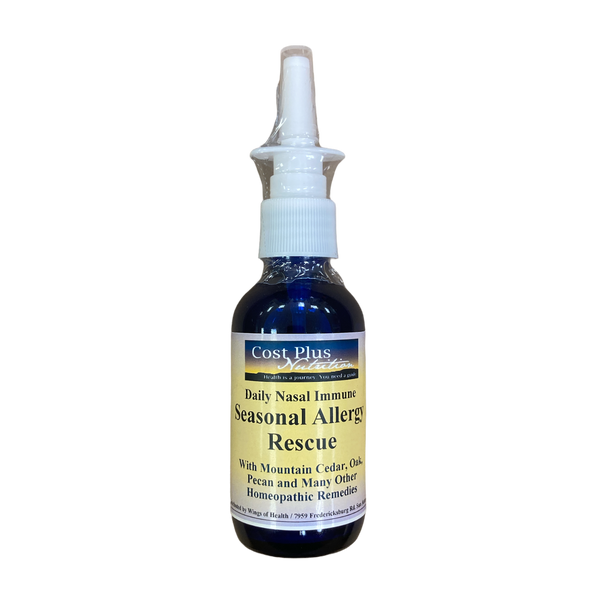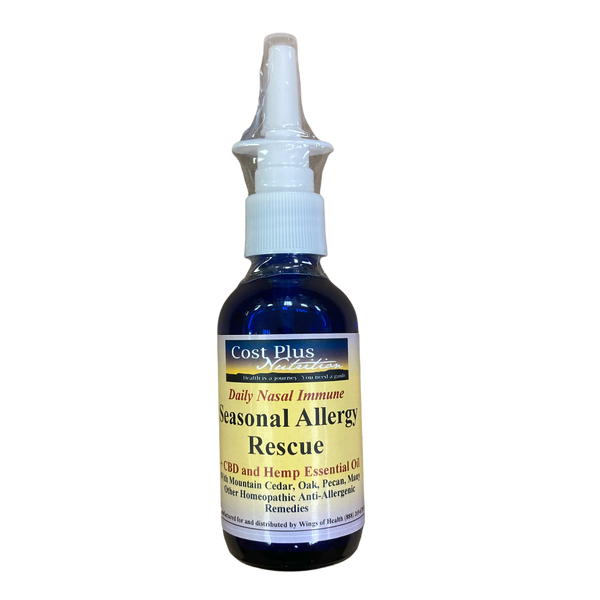 DESCRIPTION:
Seasonal Allergy Rescue is an advanced blend of anti-microbials, decongestants, and homeopathic allergy relief formulae. It's made in-house by Cost Plus Nutrition and comes in two different variants!
INGREDIENTS:
Purified, Structured Water
Colloidal Silver
Biological Sulfur
Fulvic and Trace Minerals
Nascent Iodine
Silica
Stabilized Deuterium Sulfate
Quercetin
Calcium Sulfate
Hyaluronic Acid
Hydrosols of Witch Hazel
Peppermint
Black Spruce & Lavender
Homeopathic Remedy Blend
Raw Apple Cider Vinegar (anti-fungal)
Essential Oil Blend
Himalayan Salt Brine
DIRECTIONS:
Shake before use. Use at least once daily (a series of small sprays per nostril is best) about a month in advance of projected allergens. When addressing symptoms use frequently. Seasonal Allergy Rescue is non-toxic, anti-inflammatory and anti-infectious. Use year-round for best results.
Seasonal Allergy Rescue
Used this nasal mist in Texas and it was a miracle. Now using it in Charlotte, NC and it works just as well. Wonderful product! Thank you!
Review!
All my family loves it. Gotta have it!