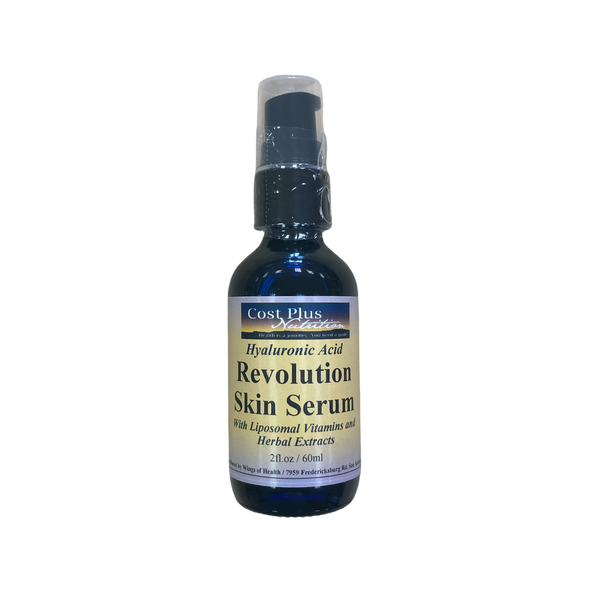 DESCRIPTION:
Revolution Skin Serum is one of our more premier in-house beauty products!
The product forms a thin, permeable, visco-elastic film that fixes moisture on the surface of the skin, preserving the principle characteristics of young healthy skin tissue. 
Additionally, the added Liposimal vitamins and herbal extracts perfectly complement the beneficial properties of Hyaluronic Acid.
INGREDIENTS:
Hyaluronic Acid Serum
Trace Minerals
Herbal extracts of:

Bamboo
Algae
Chamomile
Calendula
Green Tea

LypoSpheric-C

™

 (liposomal vitamin C)
Liposomes of:

Vitamin A
Vitamin E
Panthenol (Vitamin B5)
CoQ10

Essential Oils of:

Lavender (French Grosso)
Roman Chamomile
Helichrysum

Phenoxyethanol and Caprylyl Glycol (natural preservatives)
DIRECTIONS:
Apply Revolution Skin Serum before makeup and/or after application of moisturizer.