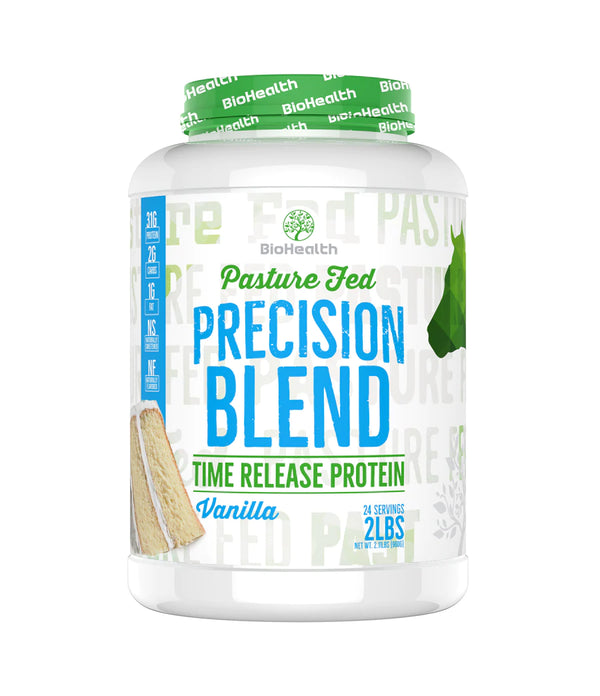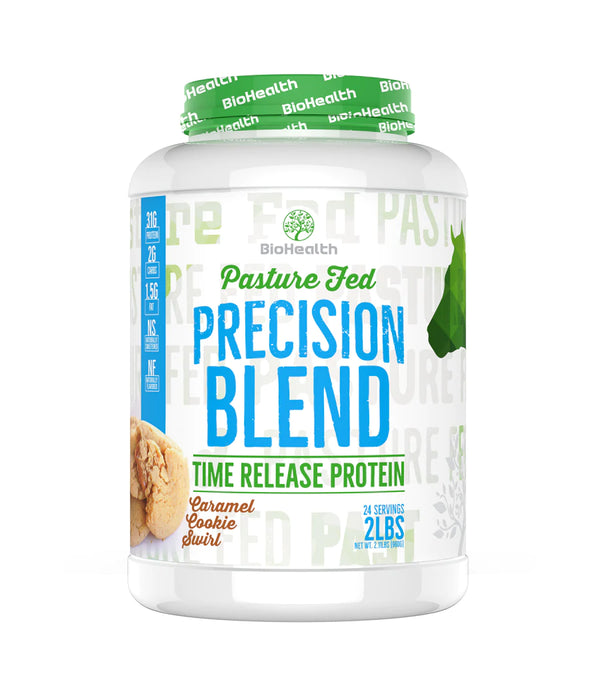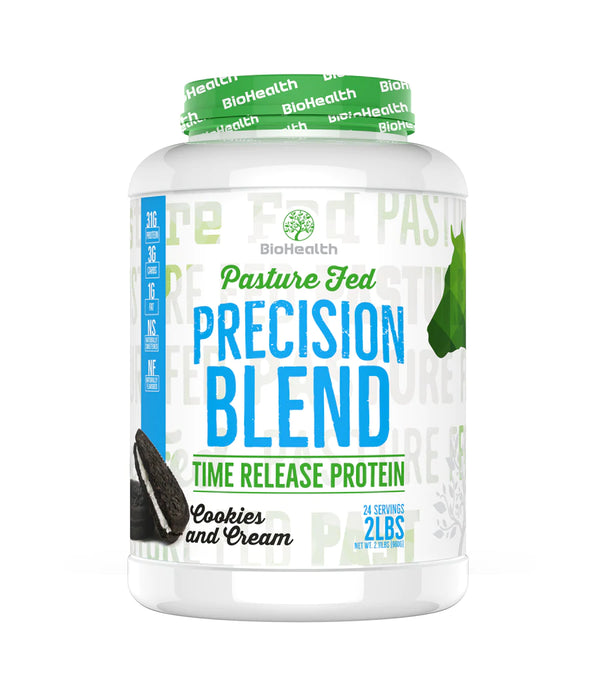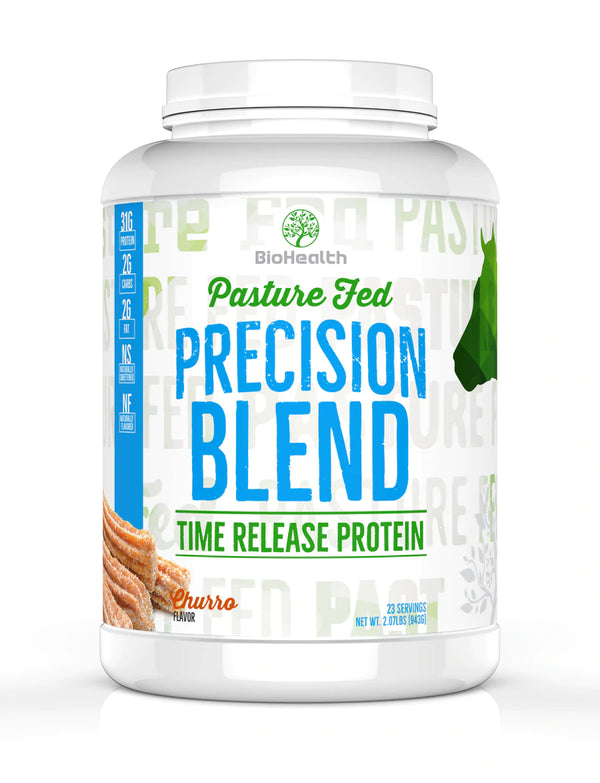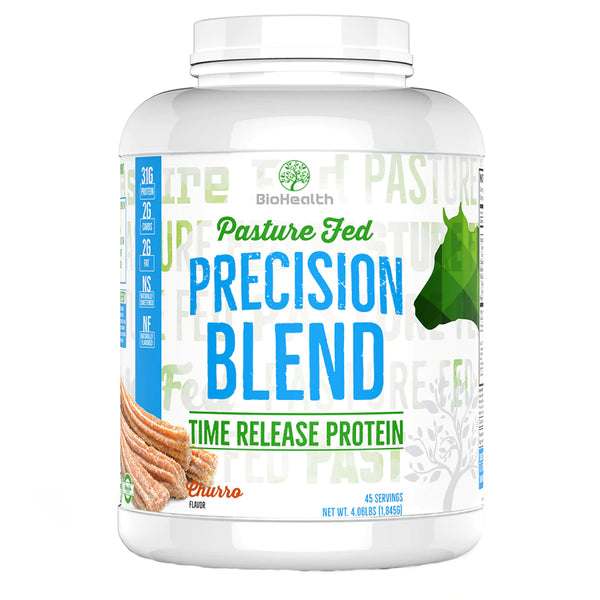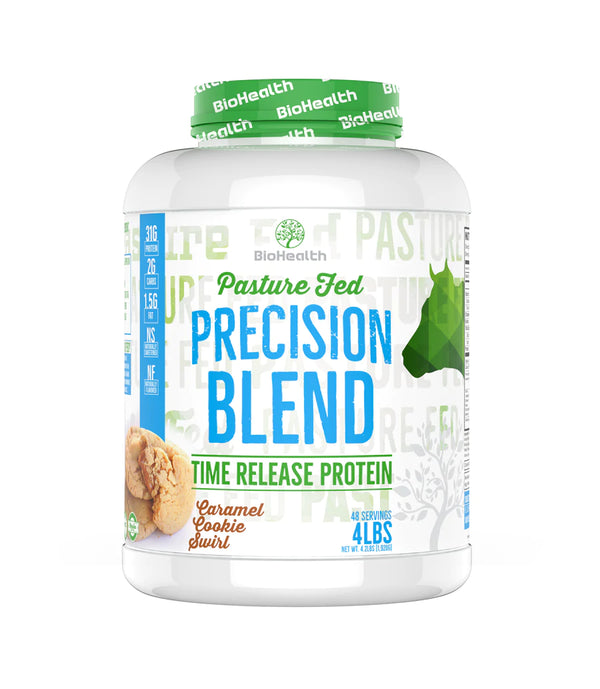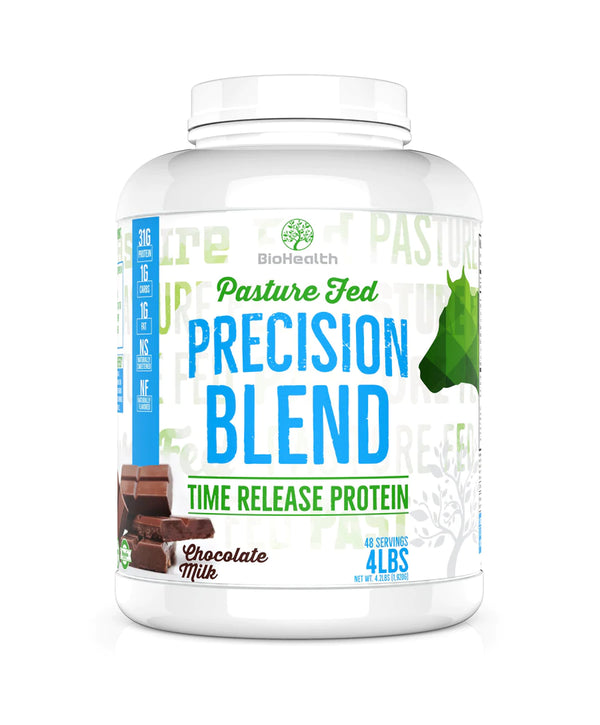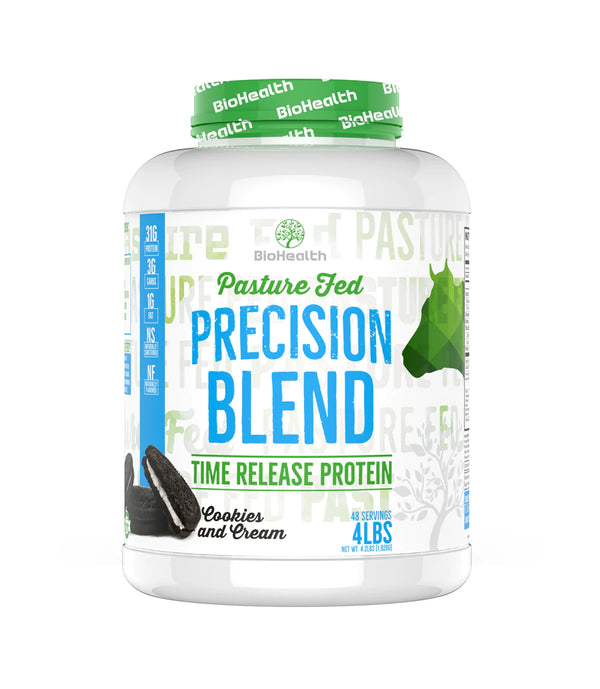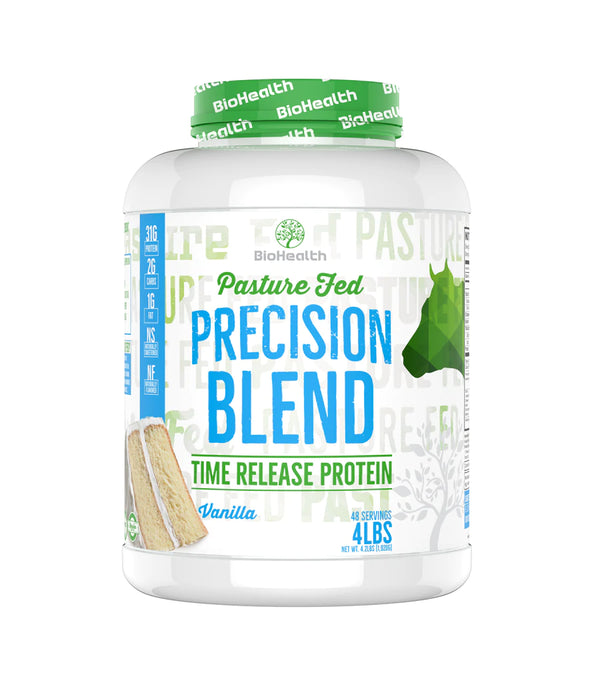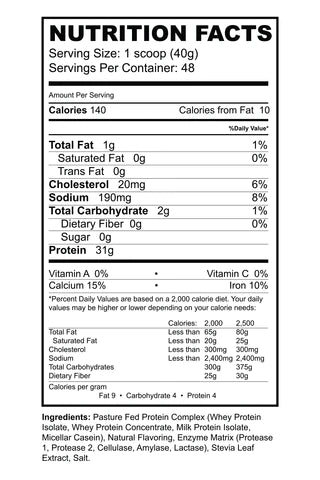 Description:
Precision Blend is made with premium Pasture Fed Whey Protein. This time-released, GMO-Free formula is sourced from pasture fed cows, untreated with antibiotics. With 31 grams of protein in each scoop, you can drink this protein shake to start your day, to fuel your workout, or replace a meal for up to 8 hours. Precision Blend has all the essential amino acids to aid in reaching your fitness and physique endeavors. This phenomenal tasting protein is designed to help keep you on track with your nutrition & fitness goals!

Why Precision Blend?
Precision Blend uses a technology that extracts the protein in a highly-purified, undenatured form that makes up for the ultimate sustained-release protein blend with health supporting ingredients.  With sources like Whey Protein Isolate, Whey Protein Concentrate, Milk Protein Isolate & Micellar Casein, Precision Blend has a higher level of protein purity than its competitors and a powerful amino acid profile, nourishing your muscles and allowing your body to transform like no other protein on the market. 
Naturally Sweetened. Naturally Flavored.
High Protein. LOW Carbs. LOW Fat.