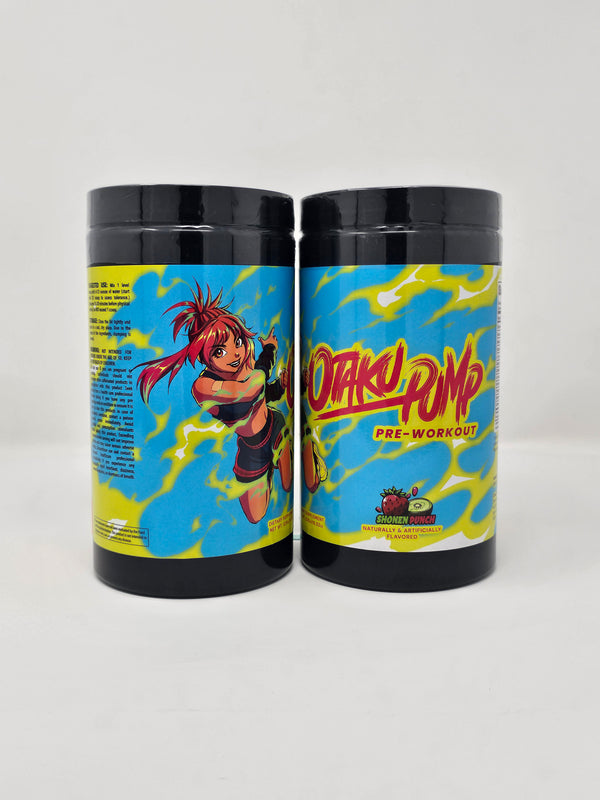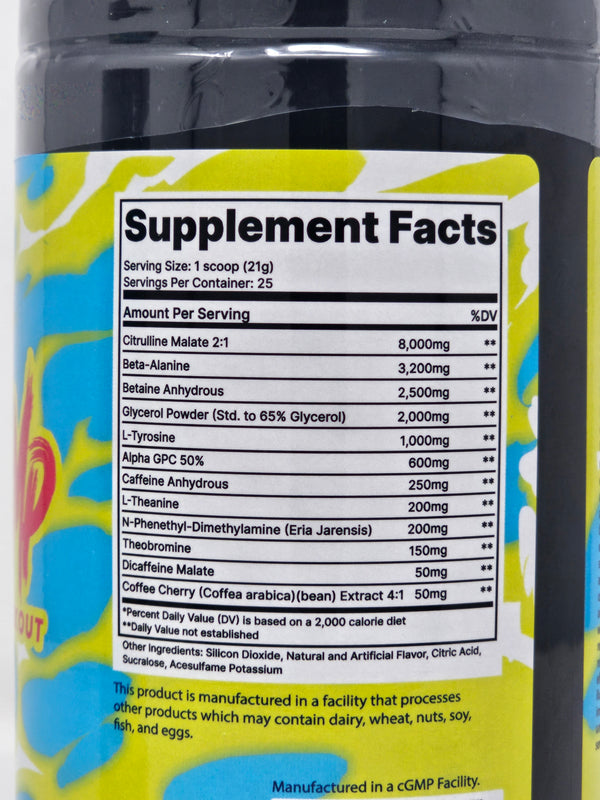 The Ultimate Otaku Pre-Workout has arrived! Carefully crafted to include clinically studied ingredients at effective doses, this High-Stim Pre-Workout is perfect for any Anime Fan. Whether you are new to the gym or already resemble Baki, this Pre-Workout was formulated to enhance every workout.
10G Ingredients for TITAN-SIZED Pumps*
Beta-Alanine & Betaine Anhydrous for S-Class Muscle Strength and Power*
1650 MG Nootropics for Sharingan-Like Focus*
Limitless 500 MG Energy Blend: (Caffeine Anhydrous),

 

(Delayed Release Caffeine), (Eria Jarensis)*
Key Ingredients
*Alpha GPC - Metabolizes into choline and glycerophosphate within the GI tract and brain. Choline is a precursor to the neurotransmitter Acetylcholine(ACh), which has been shown to support a host of cognitive functions including memory formation and recall, learning, and focus. Alpha GPC can be found in a variety of foods such as red meat, organs, dairy products, wheat germ, etc...
*Citrulline Malate - As a Nitric Oxide(NO) enhancer, Citrulline Malate as recently been touted as a potential ergogenic aid to both resistance and high-intensity exercise performance, as well as recovery of muscular performance
*Theobromine - A natural Alkaloid found in chocolate and other teas that is used to support mood, reduce fatigue, and support alertness.
*Dicaffeine Malate - When Malic acid is combined to caffeine, it may improve gut absorption as well as possibly limit the "caffeine crash" because of its slower release. Combining Dicaffeine Malate with Caffeine Anhydrous(dehydrated caffeine) may prolong the workout and improve the user's energy.
* These statements have not been evaluated by the Food and Drug administration. This product is not intended to diagnose, treat, cure, or prevent any disease.