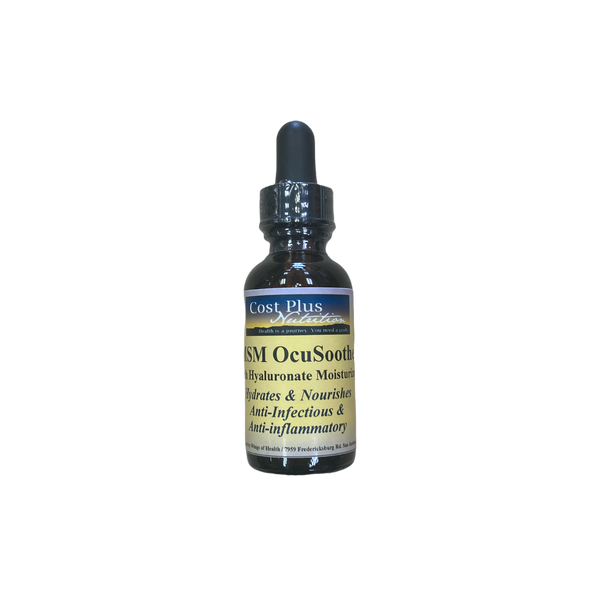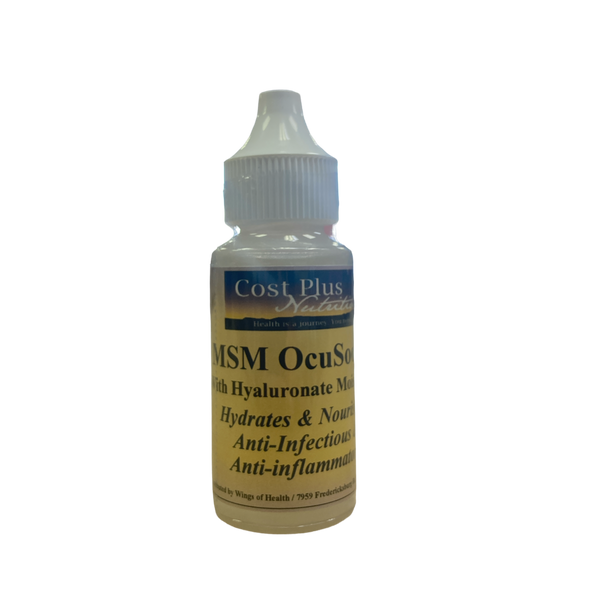 DESCRIPTION:
Our proprietary and all-natural take on eyedrops! MSM OcuSoothes hydrates and nourishes the eyes while also acting and an anti-microbial and anti-inflammatory agent.
INGREDIENTS:
Distilled energized water
Methylsulfonylmethane (MSM)
Sodium Hyaluronate (moisturizer)
G5 Oregano Silicium (organic silica)
Elemental Silica
Colloidal Silver
Fulvic & Organic Trace Minerals
DIRECTIONS:
Shake and apply a few drops of MSM OcuSoothe into each eye. Close and rest the eyes for a few moments. All ingredients are known to help retard oxidative stress and are non-toxic.
Use frequently for persistent eye irritation.