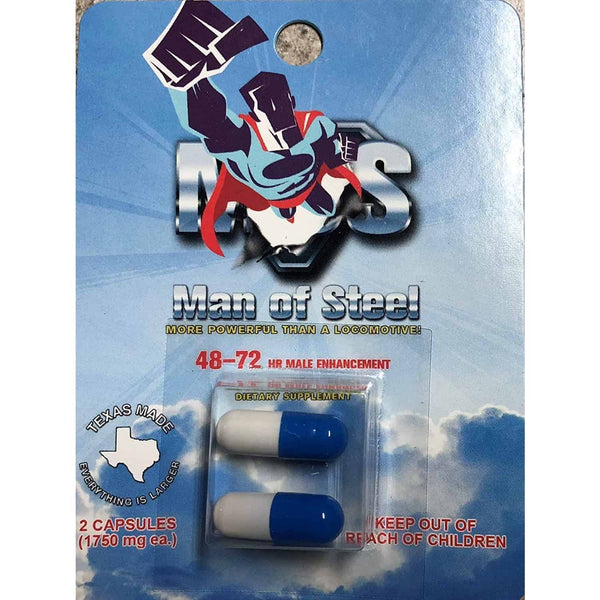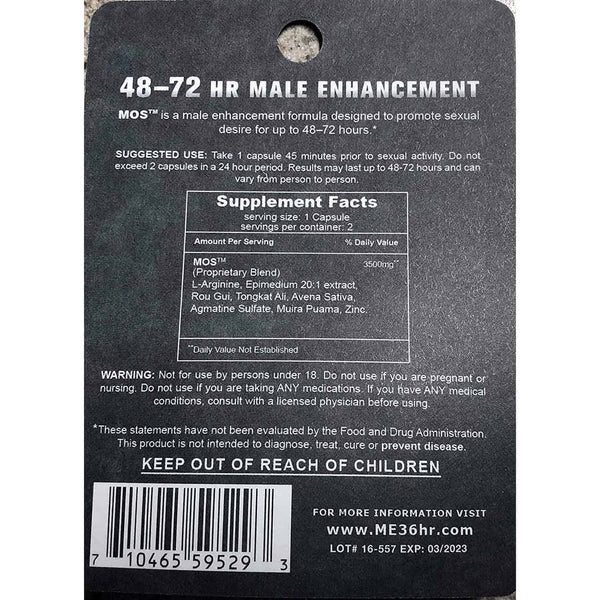 Description:
All-natural male enhancement product.
Suggested Use:

Take one capsule 45 minutes prior to sexual activities. Do not exceed 2 capsule in a 24 hour period. Results may last up to 48-72 hours and can vary from person to person.
Disclaimer: 
These statements have NOT been evaluated by the Food and Drug Administration. This product is not intended to diagnose, treat, cure, or prevent any disease. NOT intended for people under 18 years.
Supplement Facts:
Man of Steel Proprietary Blend (3500mg)

Zinc
L-Arginine 
Epimedium 20:1 Extract 
Avena Sativa
Agmatine Sulfate 
Muira Puama 
Rou Gui 
Tongkat Ali
Man of steel
Fantastic product and does what it is supposed to do.