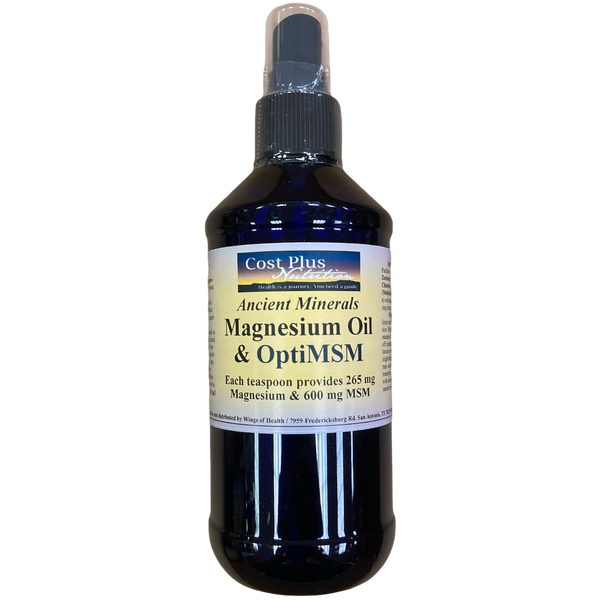 DESCRIPTION:
For 250 million years Genuine Zechstein Magnesium Salt has been kept pure and untouched a mile before the surface of the earth as a part of the Zechstein seabed in Europe. It is prized the world over for its ability to rapidly help satisfy the body's requirements of an often-lacking electrolyte.
INGREDIENTS:
Purified water
Genuine Zechstein Magnesium Chloride

Methylsulfonylmethane (MSM)
Naturally-occurring trace minerals
DIRECTIONS:
Spray and massage into skin. Wait about 20 minutes before wiping off residue and applying a lotion to moisturize.

A slight stinging sensation may occur but fear not! It is harmless and transient.
Avoid contact with mucosal tissue and sensitive body areas.