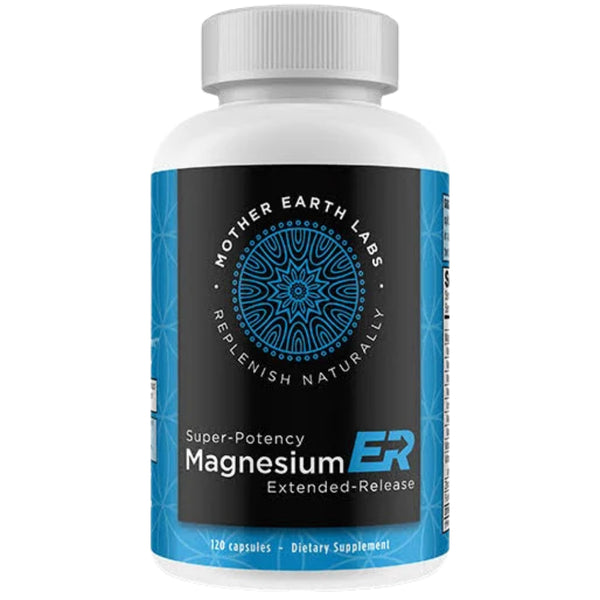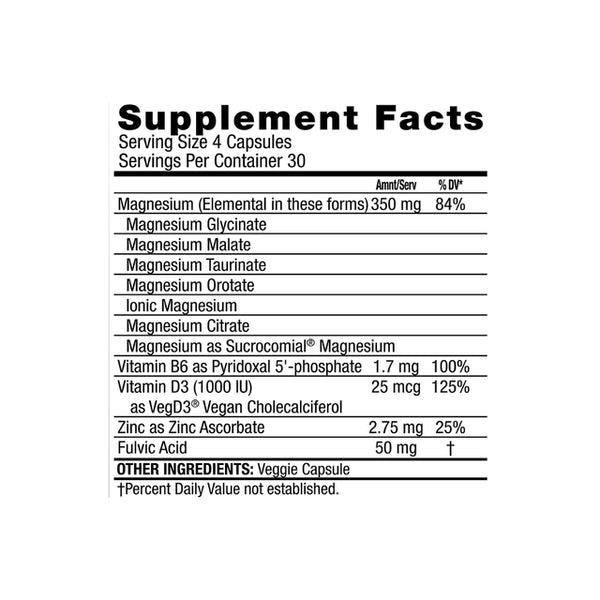 DESCRIPTION:
Magnesium ER is a Full-Spectrum formula; it contains every key form of magnesium, in exactly the right dosage, and the most biologically active form. There are no synthetic additives or preservatives.
It's non-GMO, vegan-friendly, and doctor formulated. Plus, our formula uses Extended Release technology – this gradually releases to support absorption over 5-6 hours. To amplify the effects and aid absorption it also contains fulvic acid, for faster results without digestive upset.
Symptoms of low Magnesium levels or deficiency:
Erratic blood pressure
Irregular heartbeat
Inability to relax the body & mind
Weight gain
Muscle and joint pain
Digestive problems
Memory and concentration loss
Osteoporosis
Frequent headaches or migraines
Unexplained cramps/twitches
Fatigue and muscle weakness
And so much more!