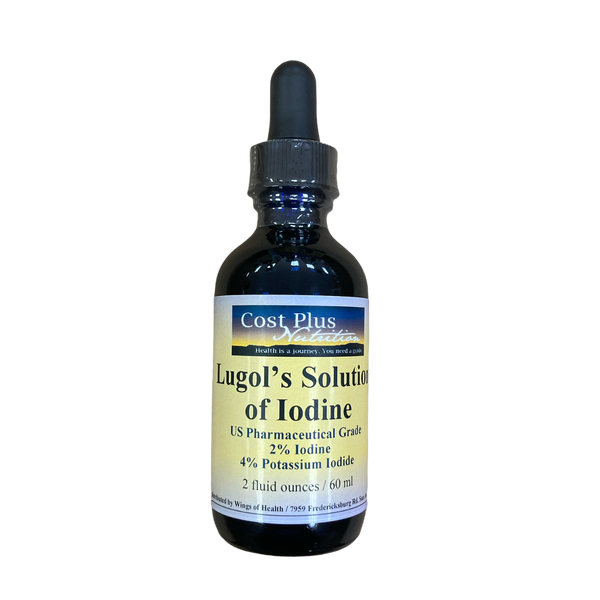 DESCRIPTION:
Iodine is an essential mineral, the deficiencies of which are associated with many health disorders. Lugol's Iodine was created in 1829 and has a rich history of usage in many countries.
INGREDIENTS:
US Pharmaceutical Grade 2% Iodine, 4% Potassium Iodide
Each drop of Lugol's Iodine provides about 3.2mg of elemental iodine / iodide.
DIRECTIONS:
Take one or more drops daily in water, juice, or other beverage at meal time or as directed by your healthcare provider.