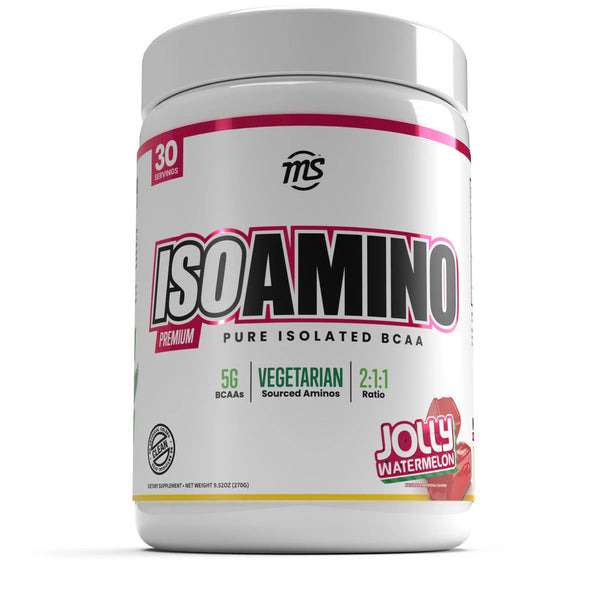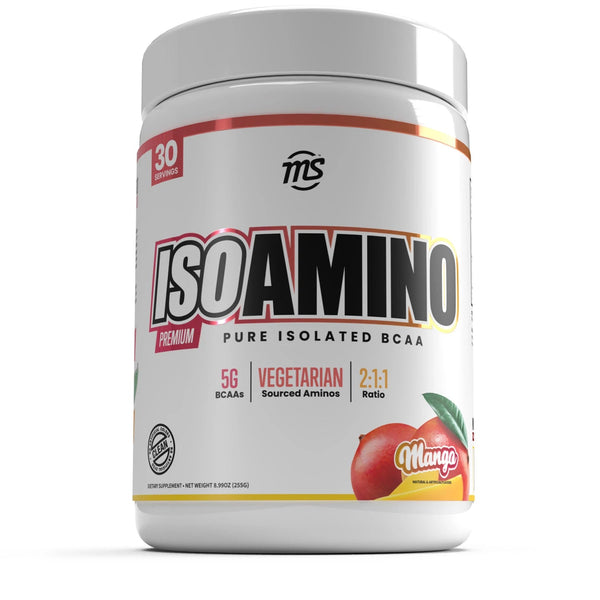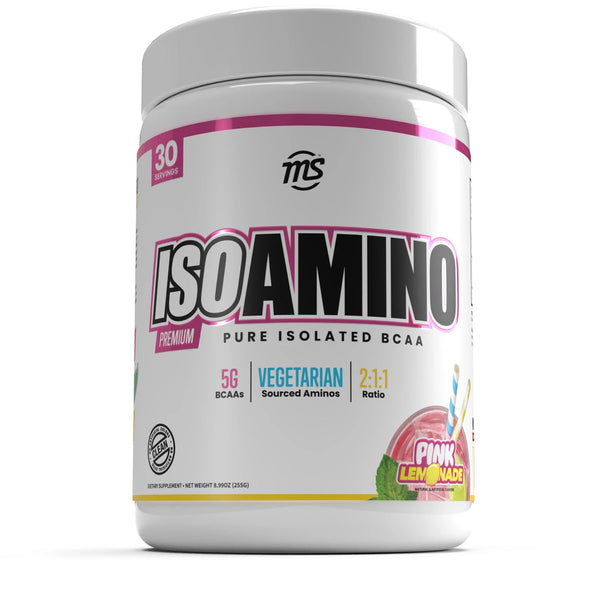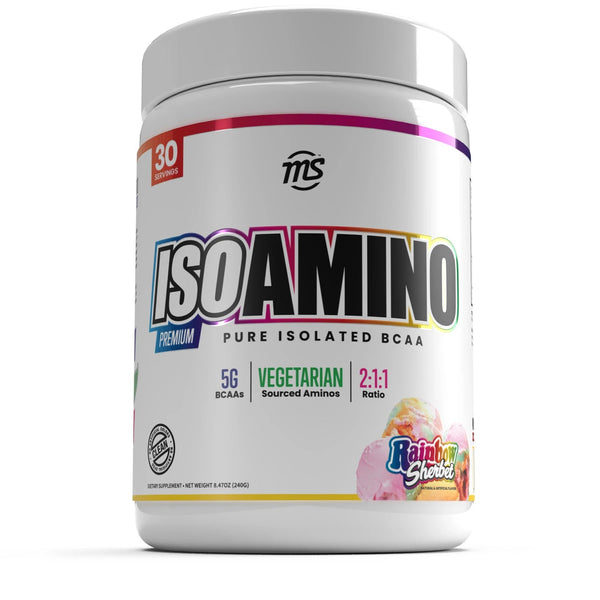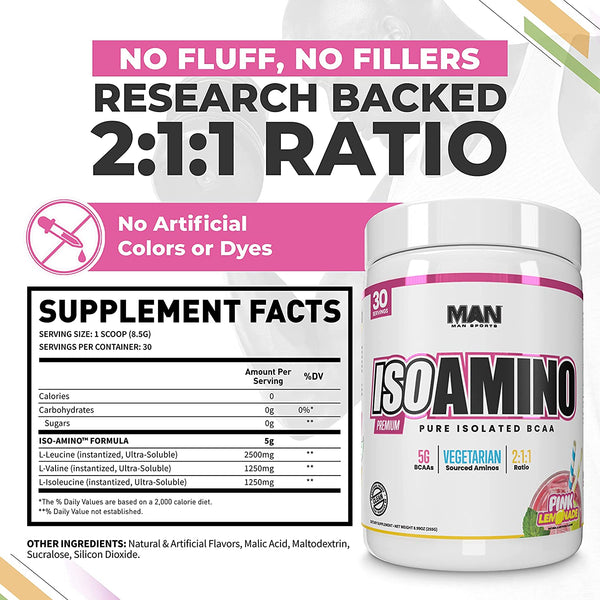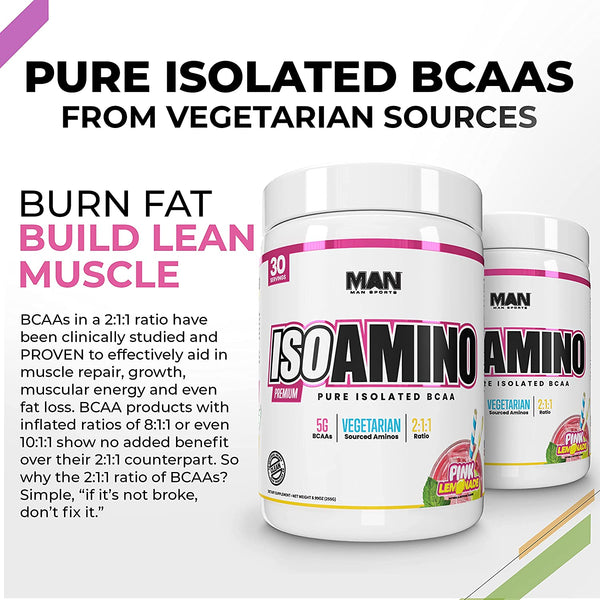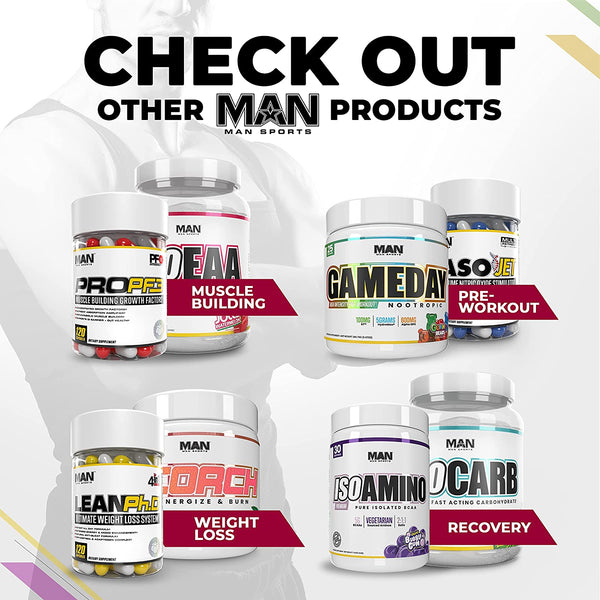 DESCRIPTION:
Burn Fat and Build Muscle - Supplement your workout with a tested and validated formula of 3 BCAAs in a 2:1:1 ratio. BCAAs in this ratio are proven to help your body burn fat while building lean muscle mass at an optimum level.

BCAAs from Vegetarian Sources - Other BCAAs in the market get their aminos from questionable sources. ISO Amino BCAA Powder is sourced from clean and purely plant-based ingredients - no fillers, no fluff, no artificial colors or dyes.

Micro-Batch Quality - Man Sports supplements are hand-crafted and hand-bottled in small batches to ensure strict quality-control throughout the production process. No additives, no junk - just clean and potent amino acids for maximum performance.

Easy-to-mix Mouthwatering Flavors - ISO Amino is available in exciting and unique flavors that are enjoyable and easy to prepare. It's something you can look forward to in your daily routine.