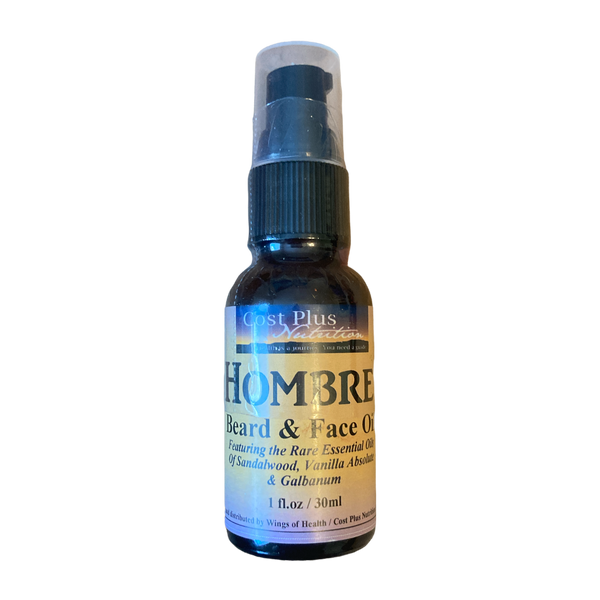 DESCRIPTION:
Hombre is non-greasy and absorbed almost instantly into hair and skin.
The essential oils in Hombre were chosen for their ability to help stimulate and balance male hormones!
INGREDIENTS:
Therapeutic-grade carrier oils consisting of:

Meadowfoam
Certified American Emu
Sea Buckthorn
Avocado
Squalene (olive-sourced)
Sesame
Carrot
Cranberry
Borage
Argan
Tamanu

Therapeutic-grade essential oils consisting of:

Galbanum
Vanilla Absolute
Ginger CO2
Sandalwood
DIRECTIONS:
Massage small amounts into beard and/or face at least once daily. Use more frequently when addressing folliculitis and other forms of inflammation.