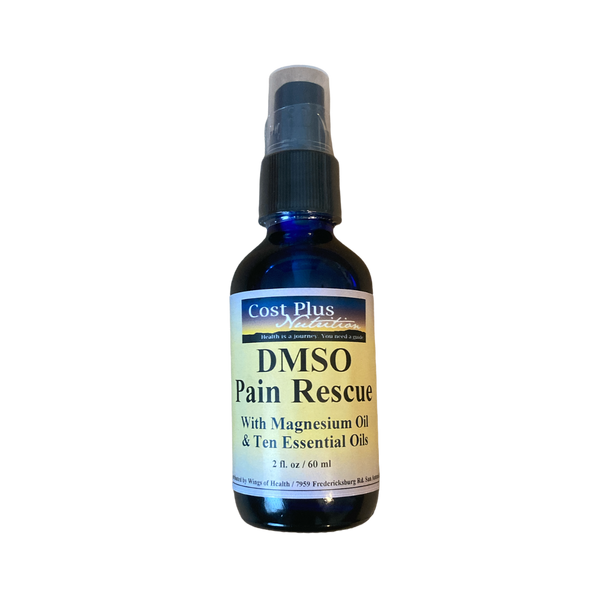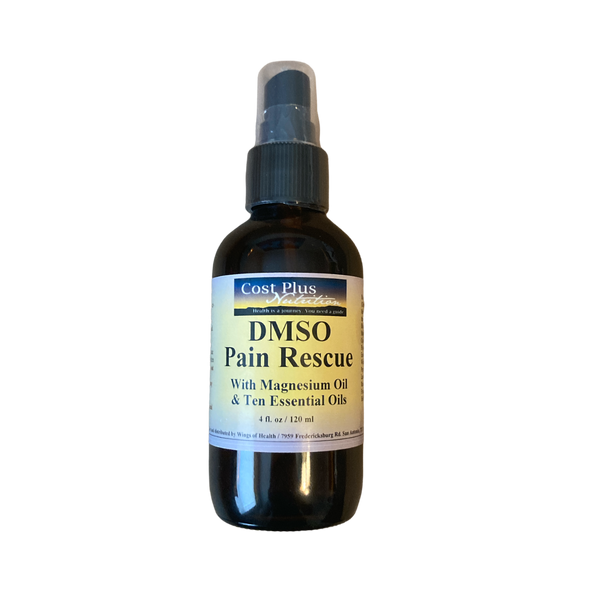 Description:
DMSO is a brilliant transdermal excipient as well as an excellent topical pain reliever. Our formula includes a huge blend of essential oils to maximize effectiveness!
Ingredients:

Biological Sulfur (Dimelthylsulfoxide & Methylsulfonylmethane)
Electrolye Blend
Fulvic Minerals
Magnesium Chloride
Cayenne Tincture
Hyaluronic Acid
Essential oils blend

Wintergreen
Peppermint
Clove
Lavender
Eucalyptus
Rosemary
Turmeric
Frankincense
Ginger
Helichrysum
Directions:
Shake well and massage into affected areas. Use as needed to address pain, swelling, and stiffness. Wash hands after using.
DMSO Pain Rescue may be used as often as needed.
Keep out of reach of children and away from eyes and mucous membranes. For topical use only.