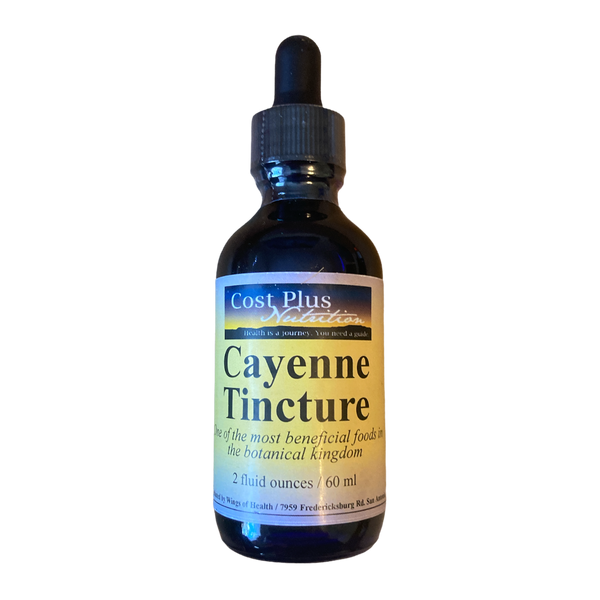 DESCRIPTION:
Many herbalists around the world consider Cayenne to be an indispensable medicinal spice that everyone should keep on hand.
Cayenne has almost countless benefits but it is especially useful for addressing pain and cardiovascular health issues.
INGREDIENTS:
Cayenne Pepper (capiscum minimum)
Alcohol (for extraction)
DIRECTIONS:
Shake well and dispense the contents of a full dropper into a small amount of water. Do this one or two times daily.
Keep away from eyes and do not consume unless diluted in water or another beverage/food.
Keep out of reach of children.