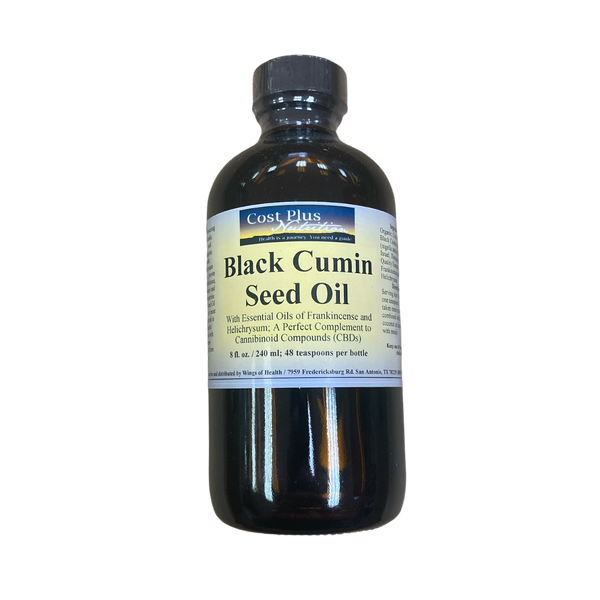 DESCRIPTION:
Nigella Sativa is a flower native to India, the Mediterranean, and many Middle Eastern regions. The plant's seeds, black cumin, contain thymoquinone, which has been proven to have anti-infectious, anti-inflammatory, and antioxidant properties.
Black Cumin Seed Oil is one of nature's most powerful foods and is especially valuable when combined with cannabinoid compounds (CBD) from industrial hemp.
INGREDIENTS:
Organic, Cold Pressed Black Cumin Seed Oil (nigella sativa) from Israel, Therapeutic Quality Essential Oils of Frankincense and Helichrysum
DIRECTIONS:
One half to one teaspoon (2.5-5ml) taken once or twice daily combined with olive or coconut oil and taken with meals. A full pump dispenses just over half a teaspoon.