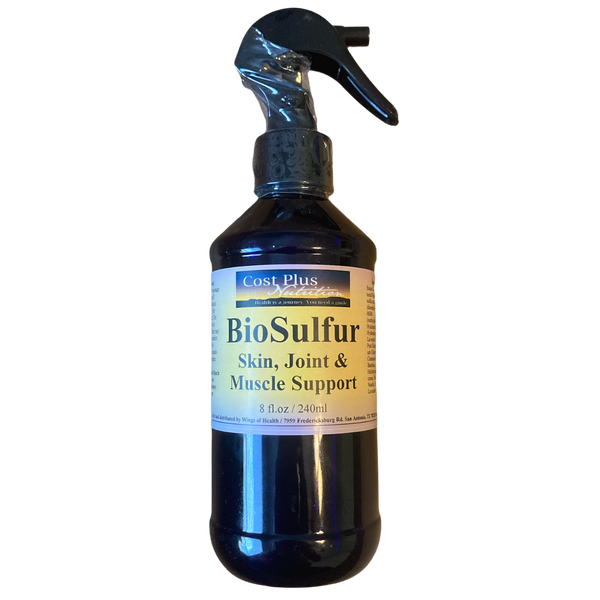 DESCRIPTION:
The absence of Sulfur in many contemporary diets seems to be a contributing factor to many seemingly-chronic health disorders. BioSulfur is formulated as a transdermal treatment and pain reliever for Joint and Muscle-affected Sulfur deficiencies.
INGREDIENTS:
Steam distilled structured water

Biological Sulfur (as dimethyl sulfoxide)
MSM (methylsulfonylmethane)
Hyaluronic Acid
Hydrosols of Rosemary, Lavender, and Black Spruce
Pure Zechstein Magnesium Chloride
Extracts of Chamomile, Calendula, and Bamboo
Essential oils of Helichrysum, Frankincense, Wintergreen, Pine Needle, Eucalyptus, and Lavender
DIRECTIONS:
Shake well and massage into painful or stiff joints and muscles at least twice daily for maximum effect.
Keep out of reach of children. Not for internal use. Avoid contact with eyes.