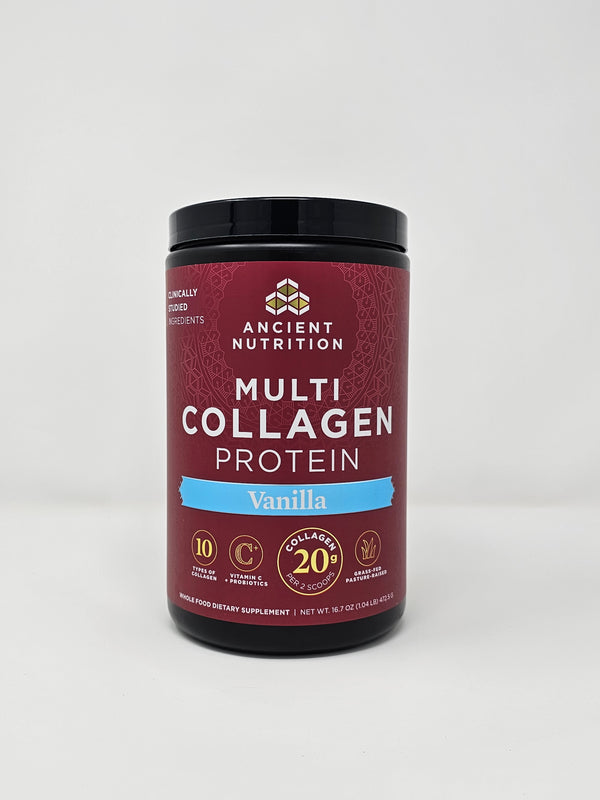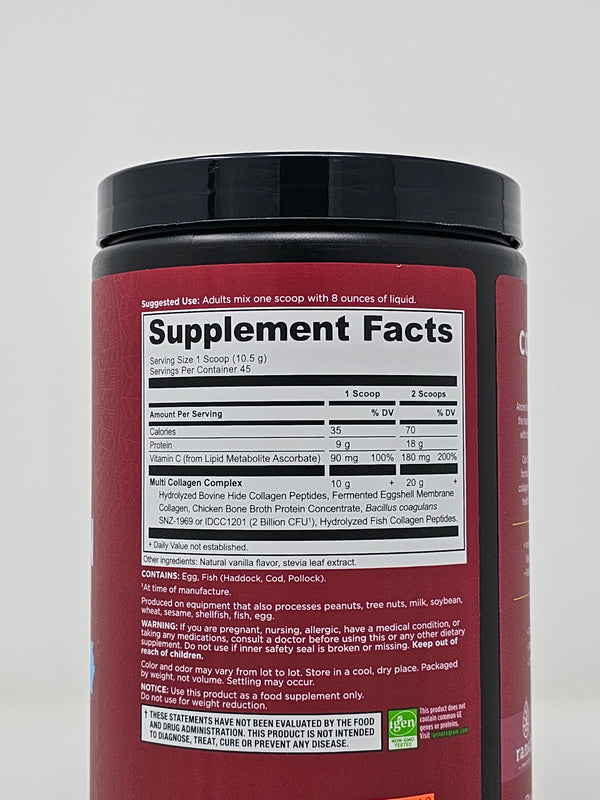 Clinically Studied Fermented Eggshell Membrane Collagen
We're the only leading collagen supplement brand on the market currently with a proprietary fermented eggshell membrane collagen ingredient backed by human clinical studies, proven to provide real results as early as day one.† This fast-acting ingredient provides collagen types I, II, III, IV, V, VII, VIII, X, XII and XXII and supports joint, gut and skin health.†
Clinically Studied SBO Probiotics
Each serving includes 2 billion CFU* (*at time of manufacture) of an SBO probiotic strain called Bacillus coagulans. SBO, or soil-based organism, probiotics are a particularly resilient and effective strain. Unlike probiotics that need to be refrigerated to survive, SBO probiotics actually thrive in harsh environments (like the gut). We've included it to provide added support for a healthy gut, digestive function, healthy bowel transit time and healthy gut flora.†
Clinically Studied Vitamin C
Vitamin C is known for its powerful antioxidant properties. Our Vitamin C is delivered in a gold-standard, lipid metabolite form — which means it's easier for your body to absorb and retain, so you get more sustained benefits. Each serving of Multi Collagen Protein brings you 100% of your daily recommended value of Vitamin C.
Hydrolyzed Bovine Collagen Peptides
Our bovine collagen peptides are hydrolyzed, grass-fed and pasture-raised, cruelty-free, and made without hormones. Featuring collagen types I & III, these collagen peptides support overall health.
Full List Of Ingredients
Hydrolyzed Bovine Collagen Peptides, Fermented Eggshell Membrane Collagen, Chicken Bone Broth Protein Concentrate, Bacillus coagulans (2 Billion CFU), Hydrolyzed Fish Collagen Peptides

Other ingredients: Natural vanilla flavor, stevia leaf extract.
*These statements have not been evaluated by the Food and Drug Administration. This product is not intended to diagnose, treat, cure, or prevent any disease.