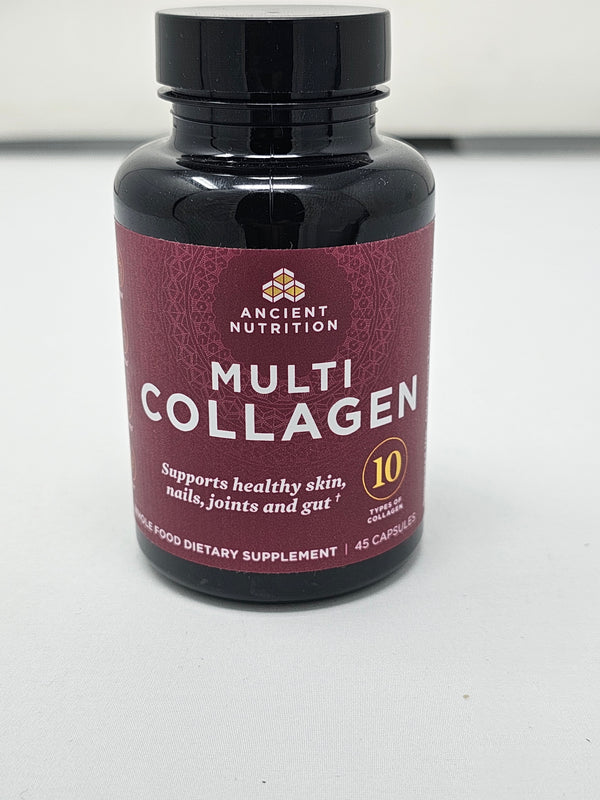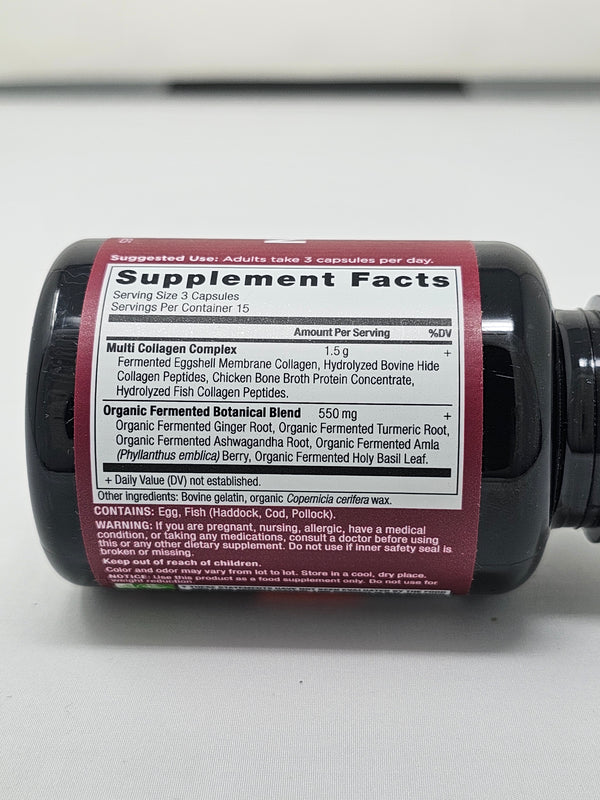 Clinically Studied Fermented Eggshell Membrane Collagen
We're the only leading collagen supplement brand on the market currently with a proprietary fermented eggshell membrane collagen ingredient backed by human clinical studies, proven to provide real results as early as day one.† This fast-acting ingredient provides collagen types I, III, IV, V, VII, VIII, X, XII and XXII and supports joint, gut and skin health.†
Hydrolyzed Fish Collagen Peptides
This marine collagen is sustainably sourced from wild-caught pollock, cod and haddock (whitefish) from North American waters. This type of collagen is naturally high in type I collagen, the most common collagen in the human body that helps make up our bones, skin, fascia, ligaments, tendons and blood vessels.
Full List Of Ingredients
Multi Collagen Complex Fermented Eggshell Membrane Collagen, Hydrolyzed Bovine Hide Collagen Peptides, Chicken Bone Broth Protein Concentrate,Hydrolyzed Fish Collagen Peptides, Organic Fermented Ginger Root, Organic Fermented Turmeric Root, Organic Fermented Ashwagandha Root, Organic Fermented Amla (Phyllanthus emblica) Berry, Organic Holy Basil Leaf
Other Ingredients: Gelatin
Suggested Use:
Adults take 3 capsules per day.
* These Statements have not been evaluated by the Food and Drug Administration. This product is not intended to diagnose, treat, cure, or prevent disease.