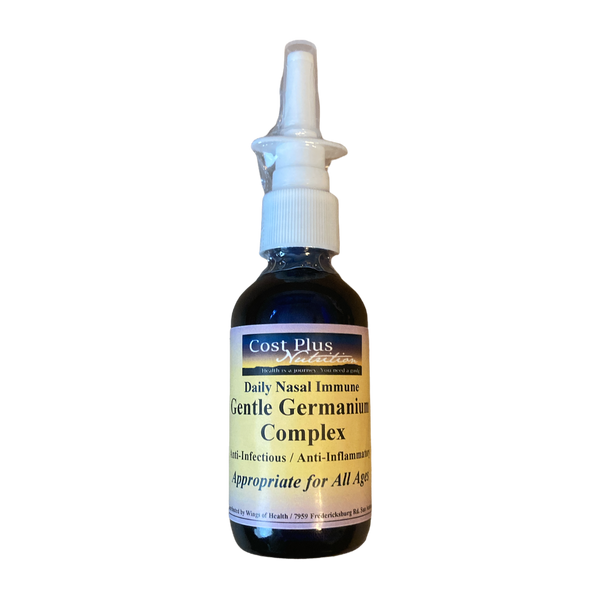 Description:
Part of our collection of Daily Nasal Immune products, the Gentle Germanium Complex can help address low-level chronic infections and seasonal opportunistic arising in the sinuses and ear canals.

Germanium Sesquioxide has unique immune-supporting and oxygenation properties.
Ingredients:
Distilled, ozonated water
Organic Germanium Sesquioxide (USA-made)
Sodium Bicarbonate
Vitamin C (as Ascorbic Acid)
Organic Silica
Elemental Silica
Fulvic Electrolytes
Colloidal Monoatomic Ionic Silver
Organic Trace Minerals
Essential Oil Blend
Directions:
Gentle Germanium Complex is non-toxic and should be used daily. Shake well before each use.