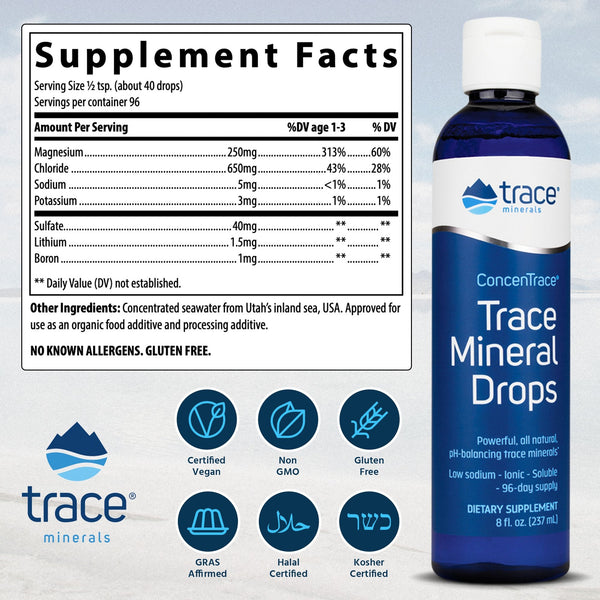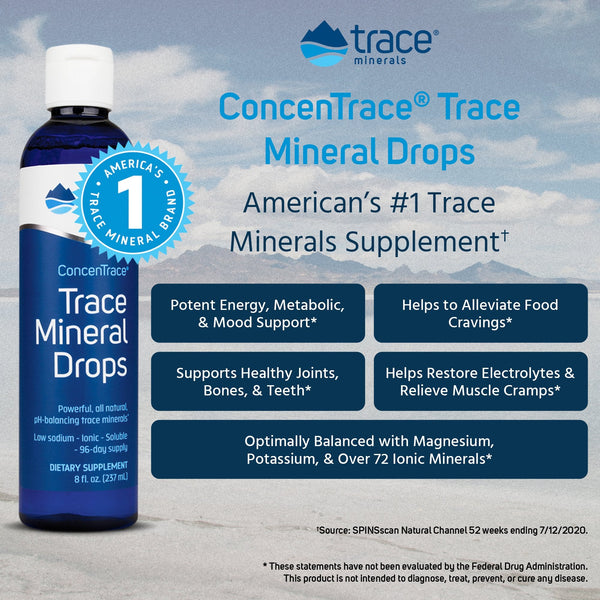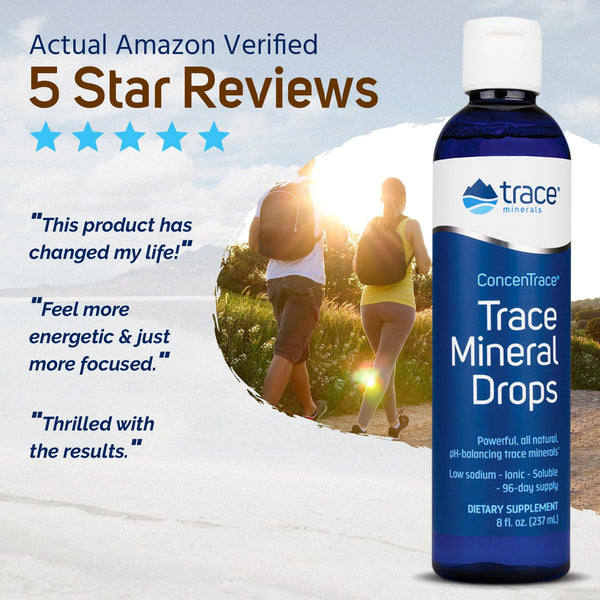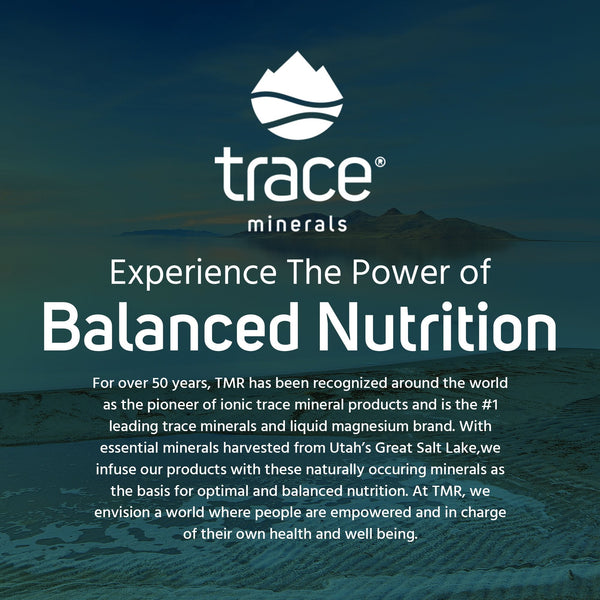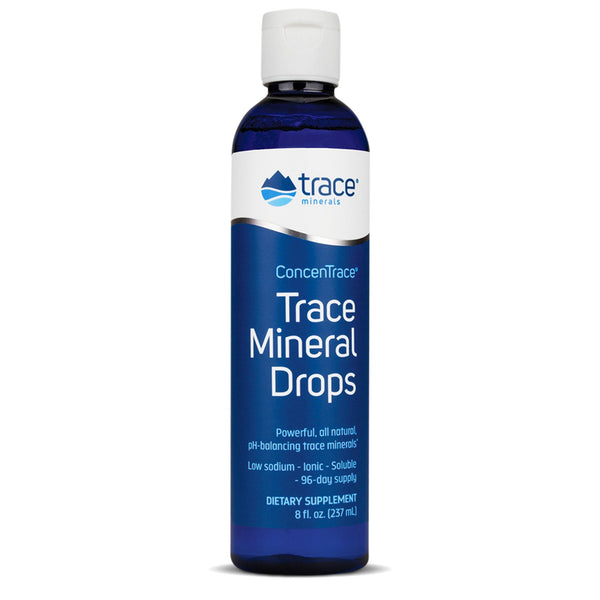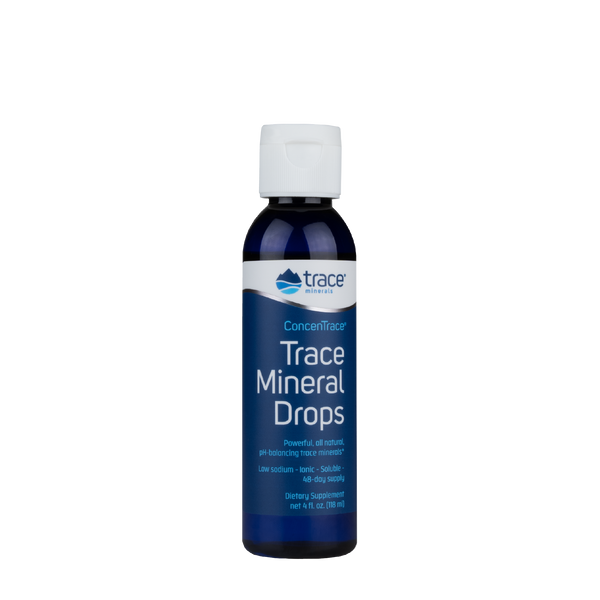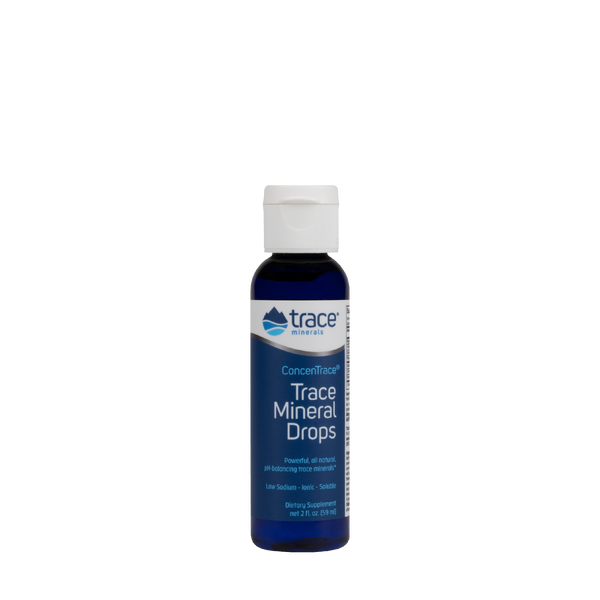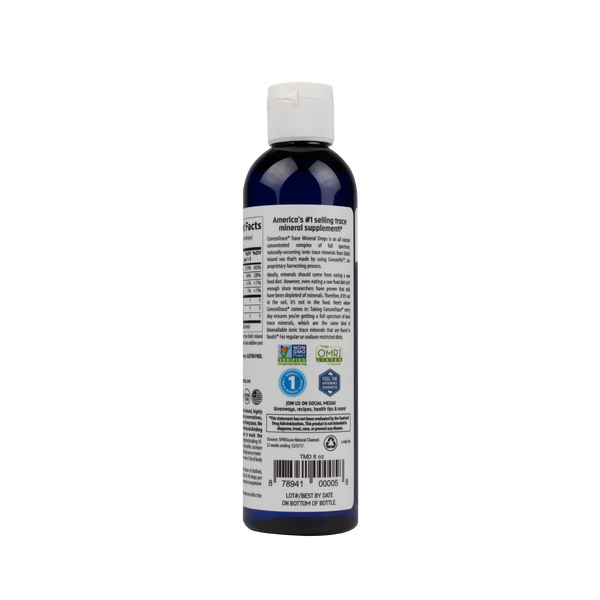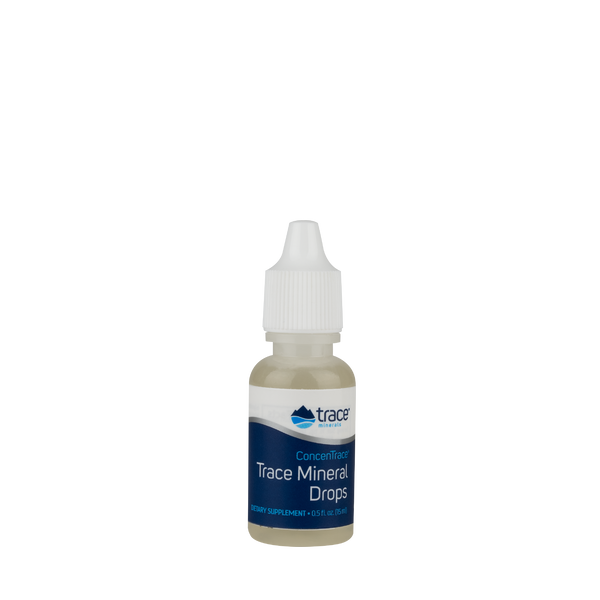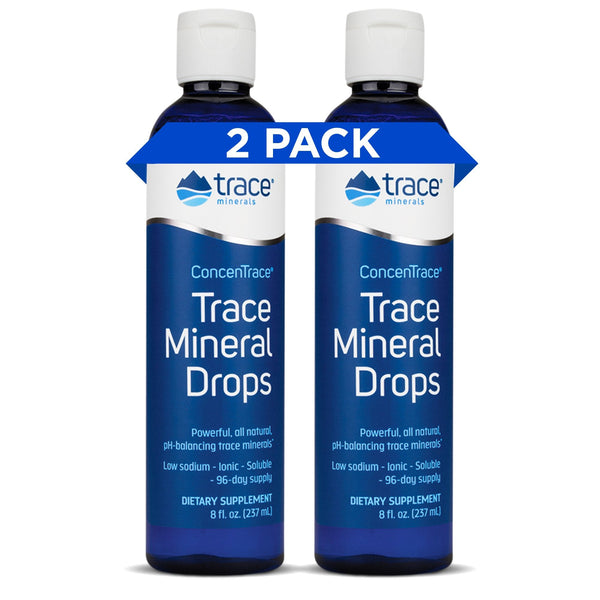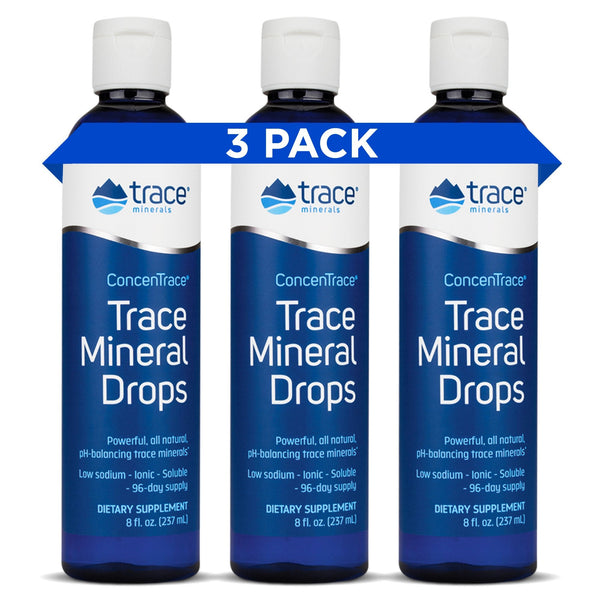 Details
AMERICA'S #1 TRACE MINERALS SUPPLEMENT: ConcenTrace Trace Mineral Drops by Trace Minerals is the top-selling trace minerals supplement 10 years running, according to SPINS, the leading data research firm in the natural health product industry.
A COMPLETE MINERAL COMPLEX WITH MAXIMUM ABSORPTION: Includes all of the minerals your body needs for excellent health, including magnesium & potassium, in a highly absorbent, perfectly balanced ionic trace minerals form that is 26 X more absorbable than colloidal minerals.
IT'S TIME TO RENATURE: If you're like most Americans, you're depleted of essential trace minerals. Add our mineral drops to water, food or smoothies to make it more alkaline, helping your body achieve pH balance. When your body has the minerals it needs, you may notice you have increased energy, less food & sugar cravings, fewer muscle cramps, joint relief, a more positive mood, and feel calmer.
A MINERAL SUPPLEMENT YOU CAN FEEL GOOD ABOUT: Natural minerals harvested from some of the richest sources of trace minerals on earth- 3rd party tested to ensure purity from heavy metals and other contaminants, and uniquely GRAS Food Grade Certified, Certified Vegan, Halal, and Kosher, Non-GMO, and Gluten Free, with no added preservatives, sweeteners, or flavorings. Safe for low sodium diets.
FEEL THE DIFFERENCE, GUARANTEED: We offer all of our customers a 100%, 30 Day Satisfaction Guarantee. If you have any issues, please contact us and we'll make sure you're taken care of.
Supplement Facts
Description
ConcenTrace is a perfectly balanced, full-spectrum trace mineral and liquid magnesium. It's one of the most powerful mineral supplements in the world that has many uses and applications.* It's impossible to underestimate the importance of minerals and trace minerals for the human body. They are the catalysts for vitamins and other nutrients your body uses for promoting and maintaining good health.* Using ConcenTrace every helps maintain healthy energy levels in your body by providing your body's entire electrical system with the minerals it needs to function properly.*